 ZEPHYR™ Vascular Compression Device
The ZEPHYR Vascular Compression Device (VCD) offers comfort, flexibility and patent hemostasis for radial closure.*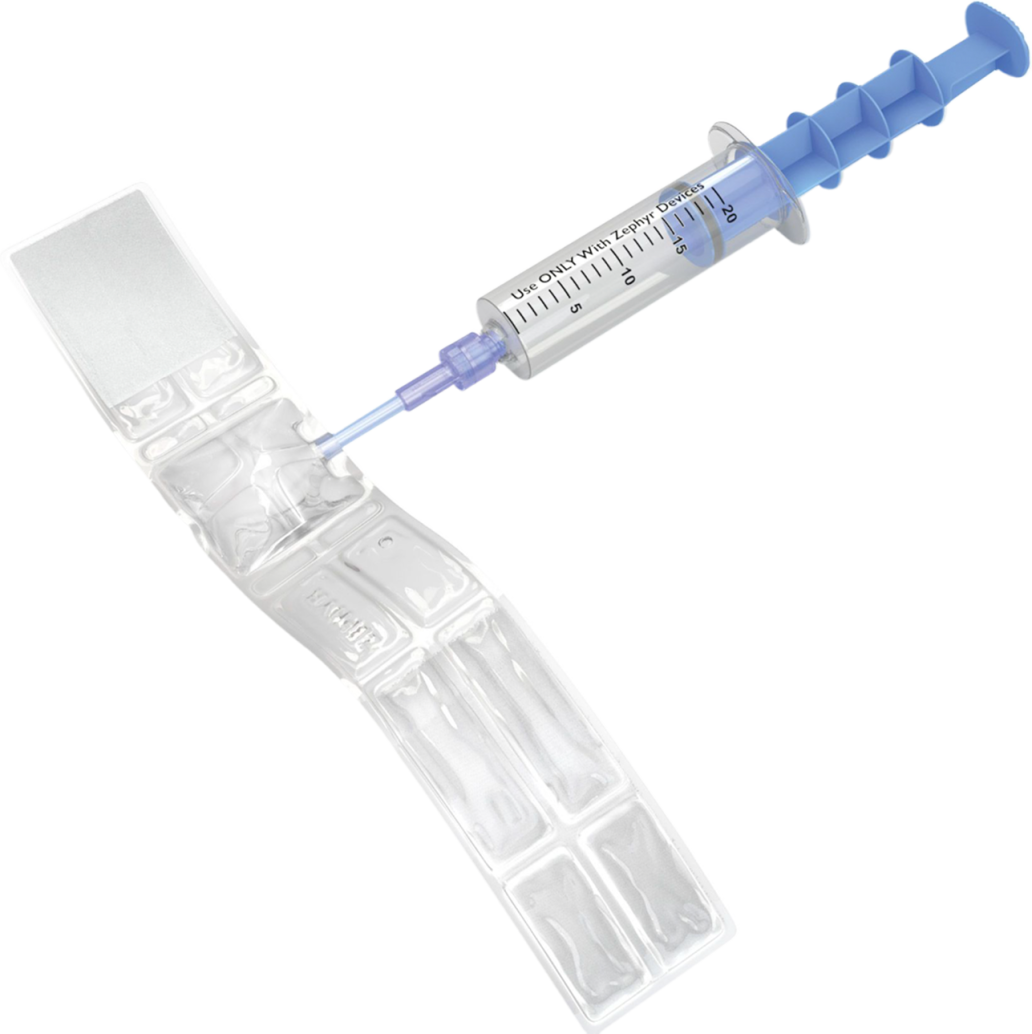 Product Description
Double bonded radial balloon: The ZEPHYR VCD helps clinicians achieve patent hemostasis with firm downward pressure and clear visualization of the puncture site

Soft flexible band: Compliant elastomeric band for patient comfort and firm compression balloon for patent hemostasis

Interchangeable syringe connection: Universally compatible with standard luer syringes
ZEPHYR VCD is manufactured by Advanced Vascular Dynamics and distributed by Cordis.
* This website contains information on products for a wide range of countries. As a result, it may contain information about products not available in your country. For more information, please contact your local Cordis representative.
Videos
ZEPHYR VCB Product Highlights
Radial 360 - Product Line Overview
Ordering Information
| | | | |
| --- | --- | --- | --- |
| Product | Size | Order Number | Quantity |
| ZEPHYR™ VCD | One size fits all (up to 30cm with the extender) | 190010020* | 50 EA/BOX |
*Order Numbers are only valid for Europe, Middle East, and Africa.

Customer Service and Ordering Information
If you are located in Europe, Middle East or Africa, please
GMB-Cordis-Customer-Support@cordis.com
with your question or order, or call us at 0080084477384.

For country-specific contact details, please see this page.