 MYNX CONTROL™ Vascular Closure Device
The outstanding design and predictable deployment of MYNX CONTROL™ Vascular Closure Device delivers outstanding performance and control, for reliable secure arterial closures.*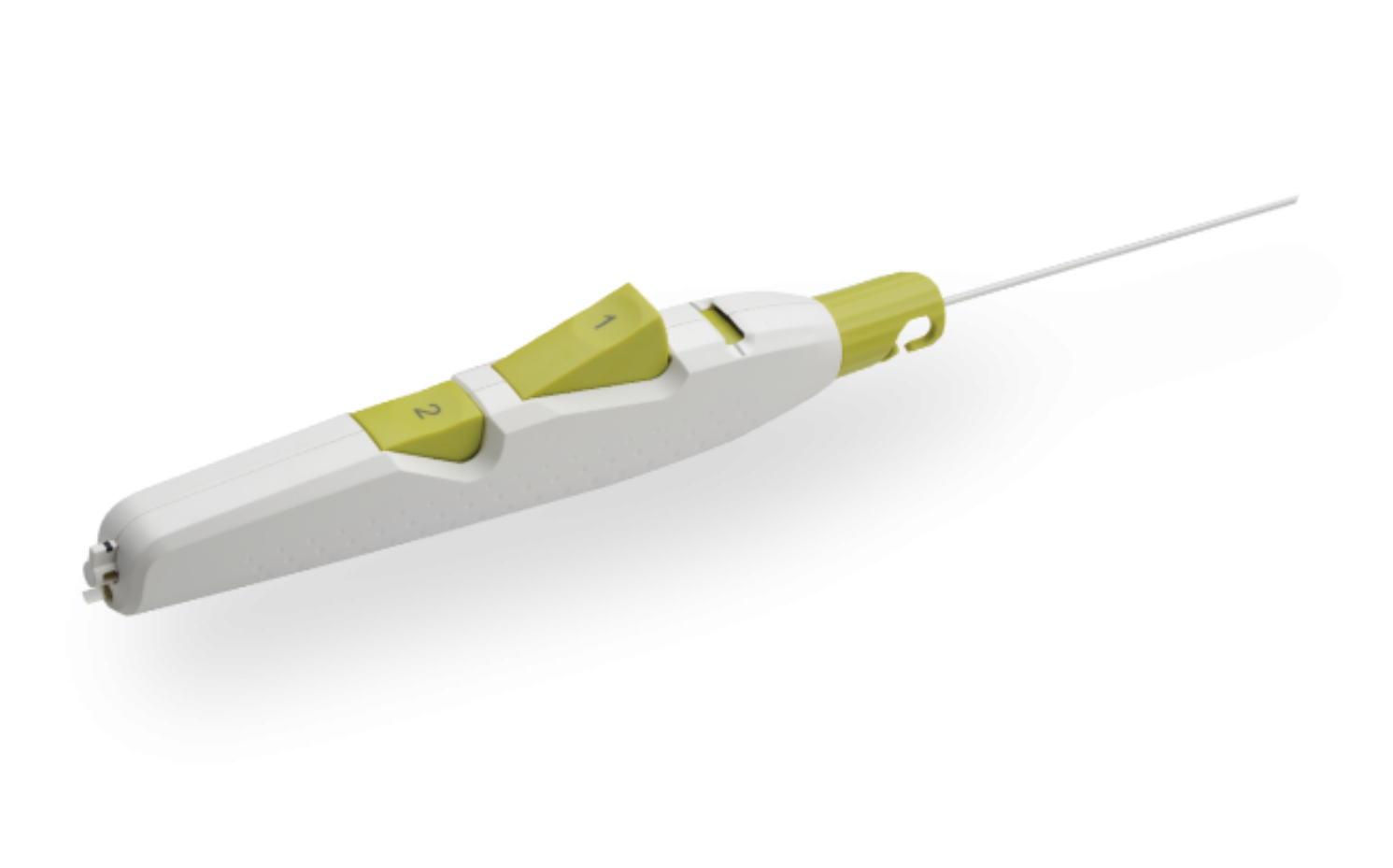 Product Description
MYNX CONTROL™ Vascular Closure Device integrates active extravascular sealing and resorbability properties with a next-generation delivery system to maximize predictability, safety, and ease of use in sealing 5-7F femoral arterial access sites.
Featuring:
A next-generation deployment system designed for predictability and ease of use with a 2-button streamline procedural steps
A sheath catch compatible with the procedural sheath
A tension indicator providing visual confirmation of device position for proper sealant deployment
Available in 5F, 6F, and 7F sizes
MYNX CONTROL™ Vascular Closure Device - Catheter Lab Video
MYNX CONTROL™ Vascular Closure Device - Procedure Animation
Ordering Information
The MYNX CONTROL™ VCD includes:
(1) MYNX CONTROL™ VCD including balloon catheter and integrated polyethylene glycol sealant
(1) 10 ml locking syringe
| | | |
| --- | --- | --- |
| Product | Size | Order Number |
| MYNX CONTROL™ VCD | 5F | MX5060E |
| MYNX CONTROL™ VCD | 6F / 7F | MX6760E |
*Order Numbers are only valid for Europe, Middle East, and Africa.

Customer Service and Ordering Information
For country-specific contact details, please see this page.

IFU
Please refer to the Indications for Use for complete information, including indications, precautions, warnings, and potential adverse events.