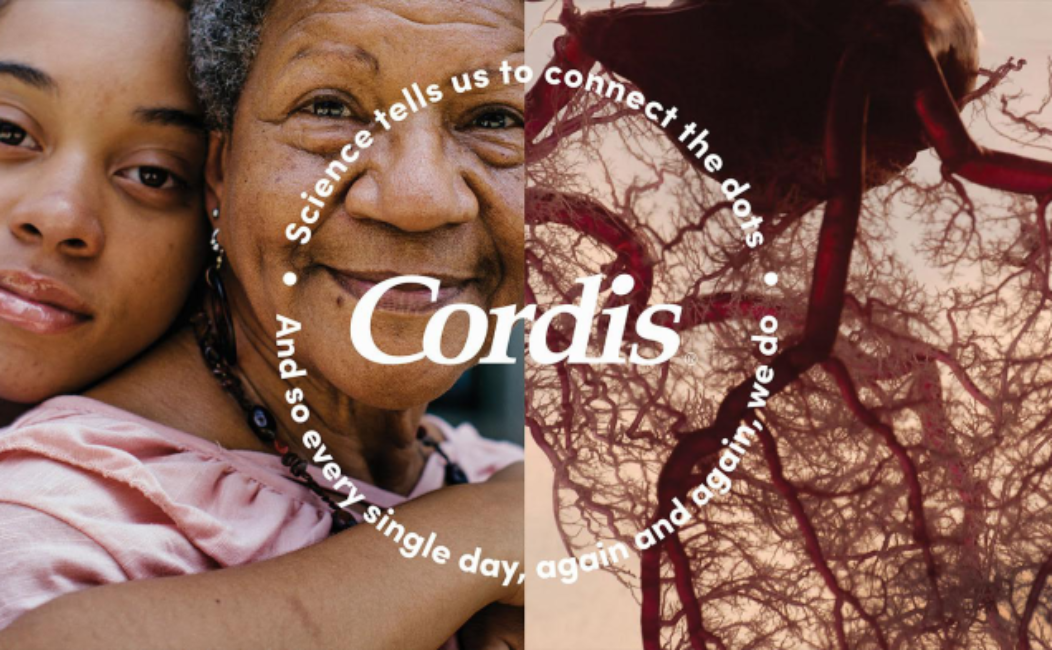 A legacy that inspires the Future.
For over half a century, Cordis has connected and collaborated across the industry, with a mission to invent better ways to serve clinicians and their collaborators. As a global leader in breakthrough cardiovascular and endovascular solutions, we are the people behind the people who keep saving lives.
Imagine
Imagine
Cordis: Imagine This. At the center of our passion for advancing cardiovascular and endovascular health are the clinicians and collaborators on the frontlines. They inspire us each and every day with their commitment to continuously move the needle. As we celebrate one year of independence, we are even more proud than we were 62 years ago to stand behind the heroes that allow us all to be truly free at heart.

Driven by mission, guided by values
Cordis is making a difference. We impact millions of lives, in more than 60 countries around the world. We embrace a diverse, empowered culture where teammates are inspired to serve customers, patients and shareholders while fulfilling their own career aspirations.

Need Help?
We're here with the support and information to help you make the right decision for your patients.