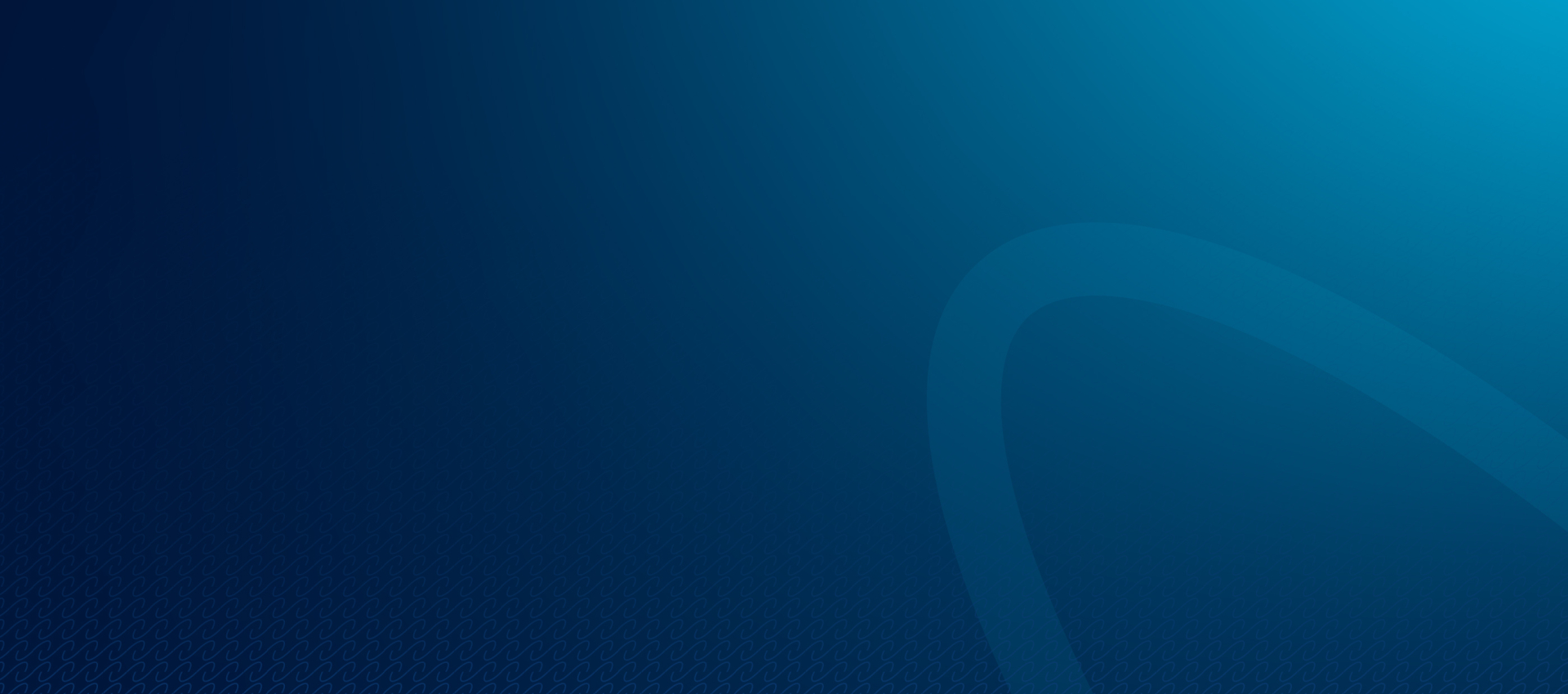 SABERX RADIANZ PTA Dilatation Catheter
SABERX RADIANZ® PTA Dilatation Catheters provide a clinically comprehensive PTA-size matrix in an .018" rapid-exchange catheter that can be delivered radially.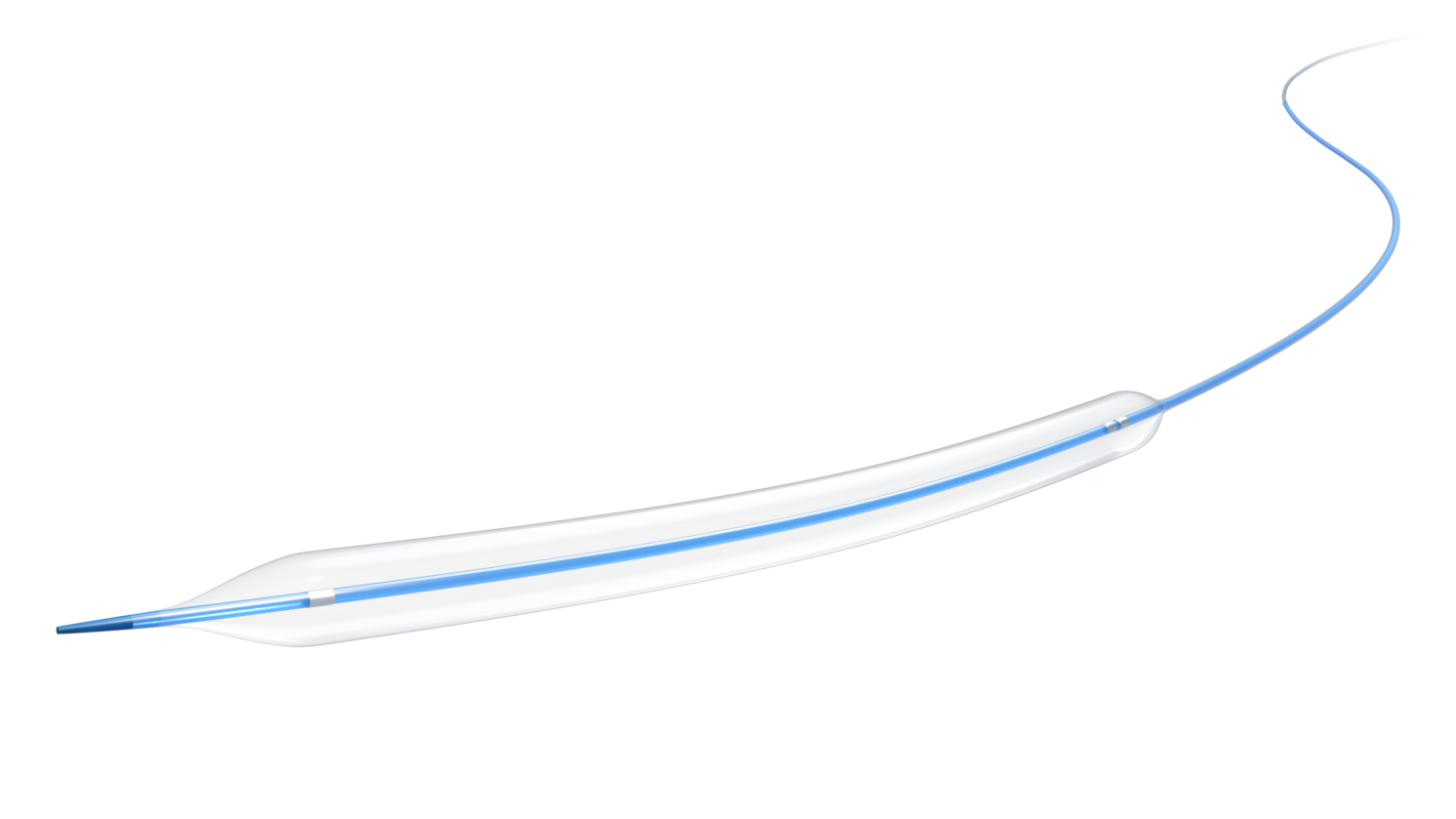 Superior Crossability**
SABERX RADIANZ PTA Catheter's low-crossing profile and atraumatic tapered tip are designed to enhance crossability.
**Cordis 2023 Data on File.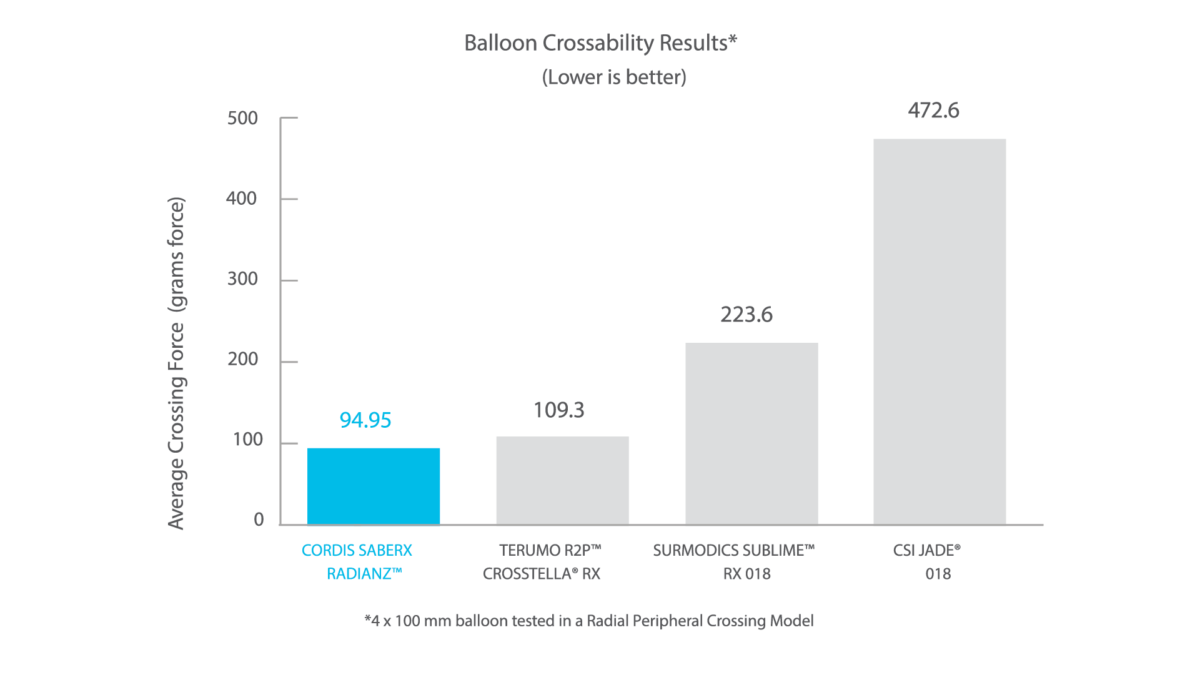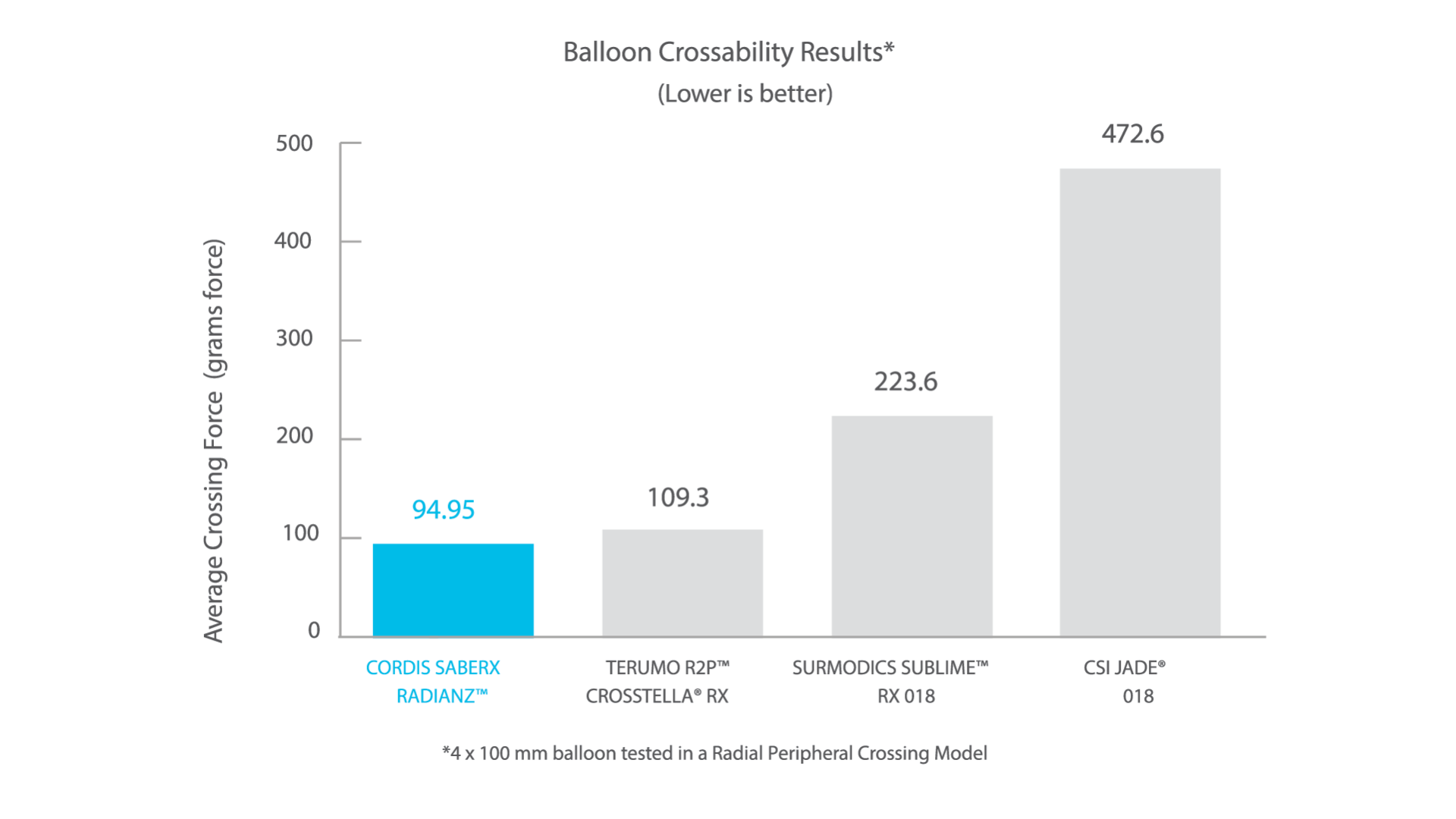 Extensive Size Matrix

SABERX RADIANZ PTA Catheters provide an extensive size matrix facilitating the broad treatment of lesions and may reduce procedural times.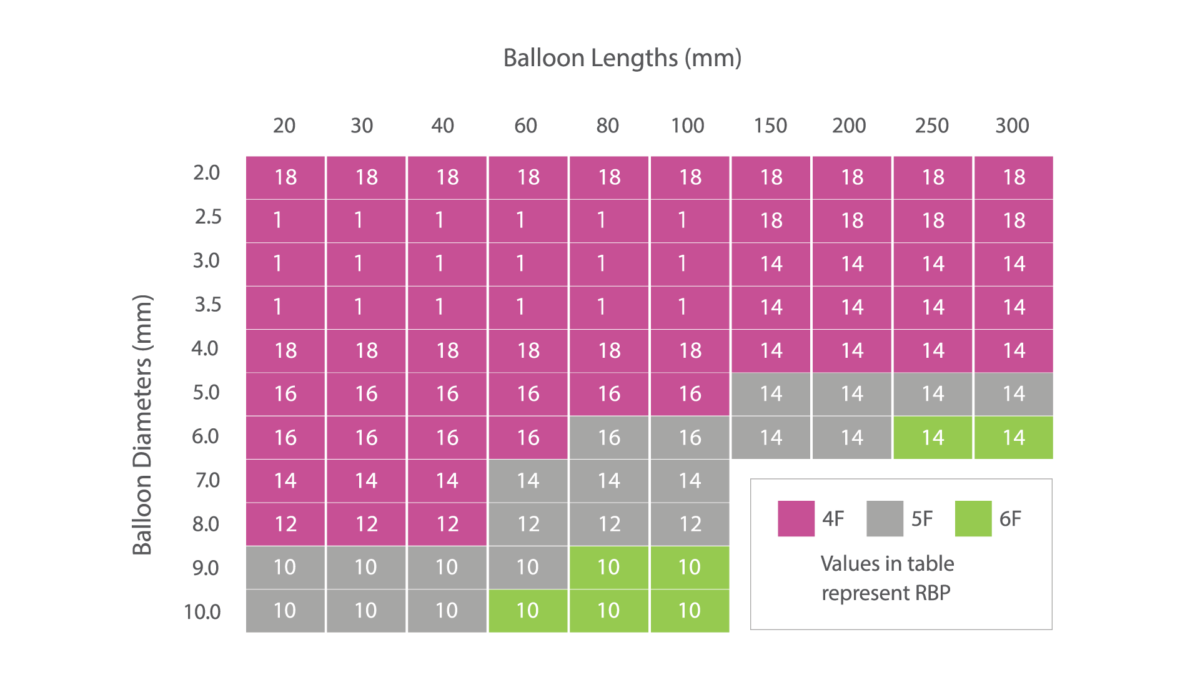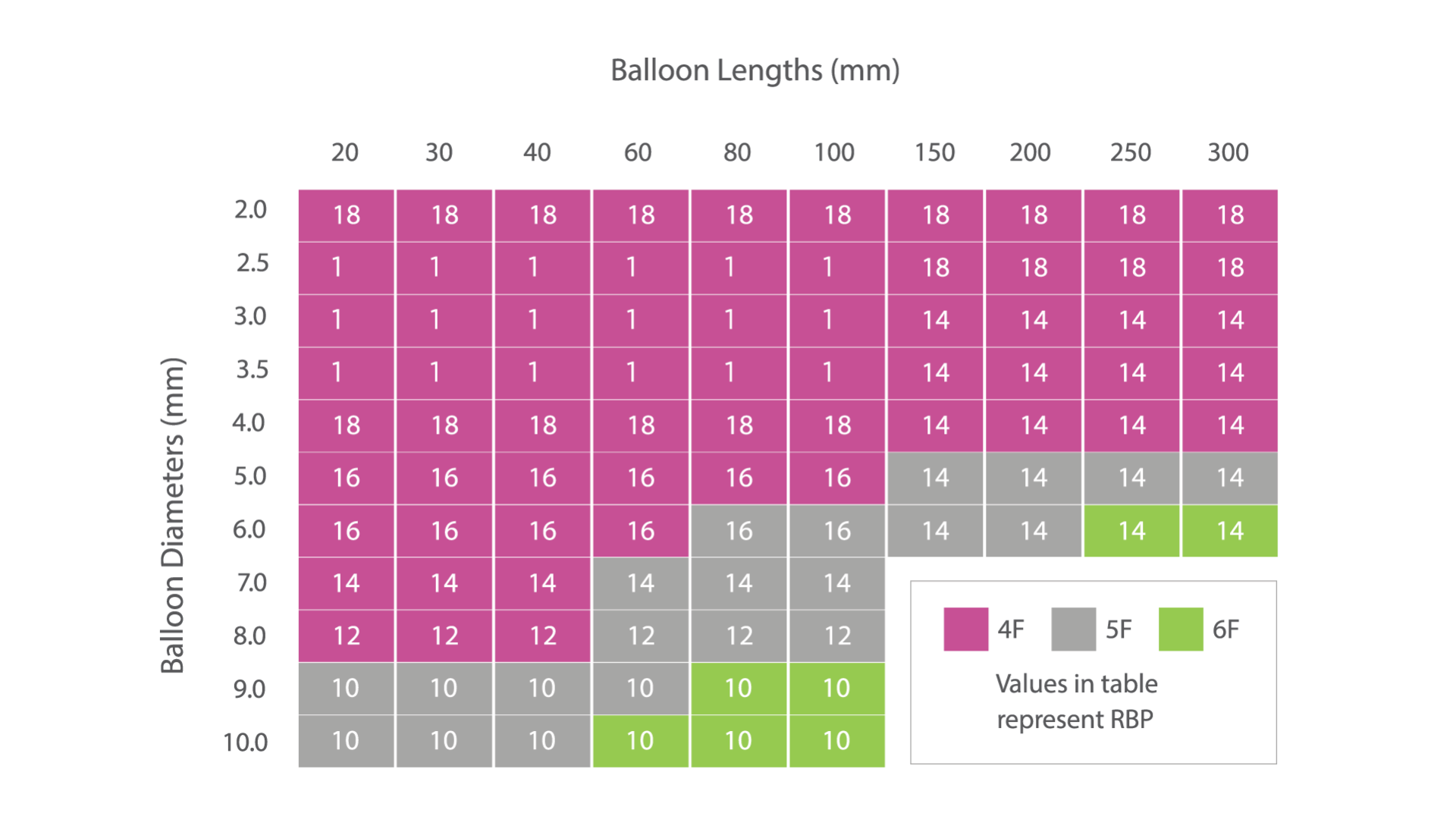 IFU
Please refer to the Instructions for Use for complete information, including indications, precautions, warnings, and potential adverse events.
Customer Service and Ordering Information
In the United States, email us your question or order, or call us at 800.327.7714.