 RAILWAY® Sheathless Access System
The versatile system that has been designed to convert your preferred guiding catheter into a sheathless access system to reduce access up to 2F.1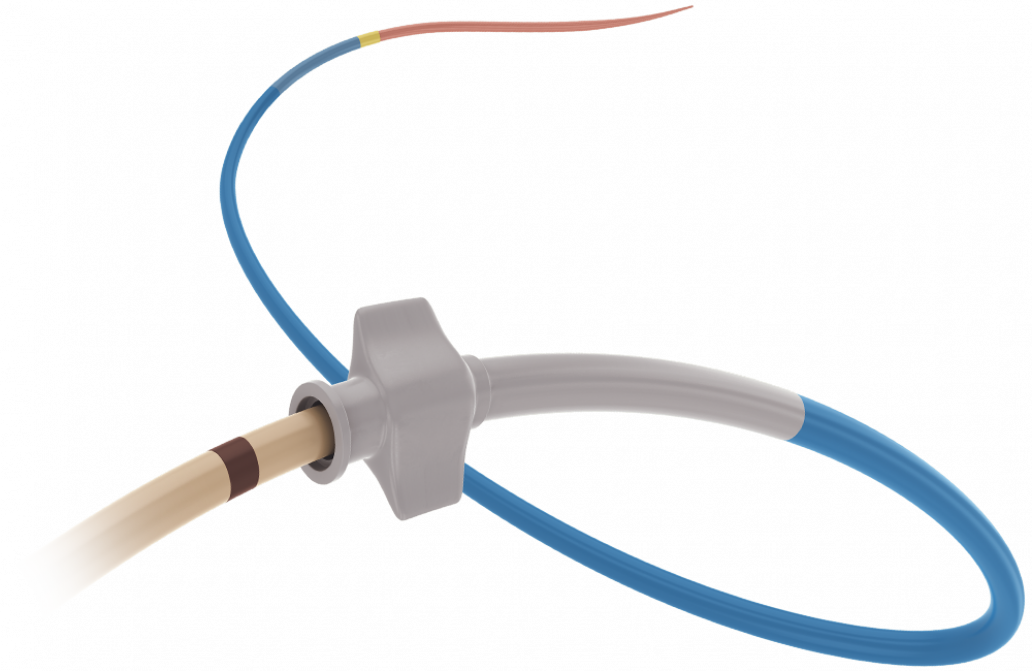 Product Description
The RAILWAY Sheathless Access System has been designed to convert your preferred guiding catheter into a sheathless access system.
Smaller access profile than any radial sheath:
- Reduce risk of spasm and occlusion2
- Treat more complex lesions via radial access3
Compatibility:
- Works with hundreds of guiding catheters4 and is optimized for VISTA BRITE TIP® Guiding Catheter and ADROIT®Guiding Catheter
- Available in 5F, 6F, and 7F sizes
Versatility:
- Access with purely sheathless approach for planned interventions
- Increase guiding catheter French size following angiography with a sheath
- Track through radial anatomy either with or without a sheath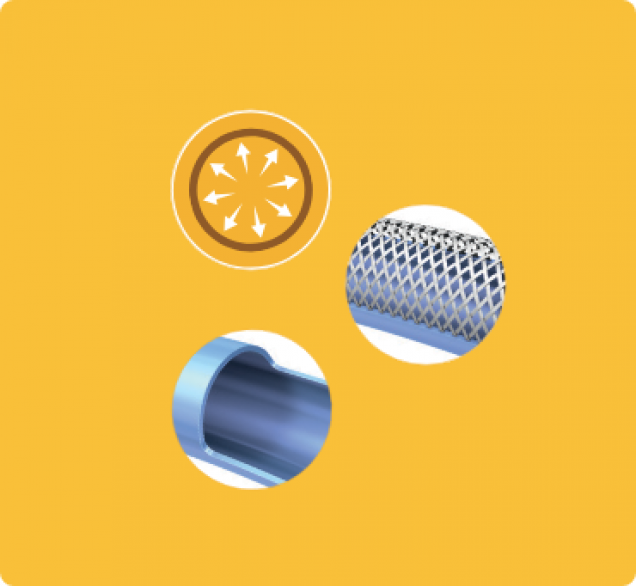 Three Easy Ways to Use the RAILWAY Sheathless Access System
Smallest Access Profile2 – Completely sheathless intervention for your planned procedures

Upsize When Needed – Upsize to a large guiding catheter for intervention without increasing puncture size following angiography

Facilitate Tracking –Track through the radial anatomy up to the Subclavian artery
References
1 Compared to conventional radial sheaths. Profile reduction is 1.2F compared to Terumo Glidesheath Slender.

2Vessel injury, spasm and occlusion risk is reduced with lower profile devices.Saurabh Sanon and Rajiv Gulati, "Slender Approach and Sheathless Technique", Interventional CardiologyClin 4 (2015) 161-166.

3With the puncture size of a 5F sheath, the RAILWAY® system enables the use of atherectomy devices and dual (kissing) balloons compatible with 7F guiding catheters.

4Ccompatible with Terumo Heartrail II, Boston Scientific Mach 1, and Medtronic Launcher guiding catheters.
PRODUCTS YOU MAY ALSO BE INTERESTED IN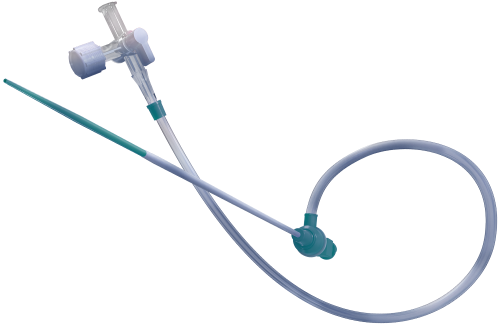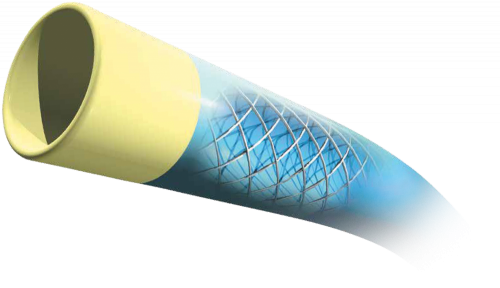 VISTA BRITE TIP® Guiding Catheter
A complete system of large lumen guiding catheters that are optimized to answer clinical needs. The performance-based design of each catheter easily meets strength, control and delivery requirements in a wide range of anatomies.
VISTA BRITE TIP® Guiding Catheter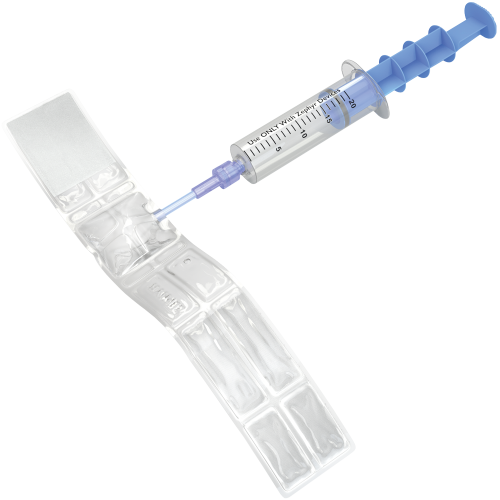 ZEPHYR® Vascular Compression Band
The ZEPHYR Vascular Compression Band offers comfort, flexibility and patent hemostasis for radial closure.
ZEPHYR® Vascular Compression Band

Cordis RADIAL 360™ Portfolio
A complete portfolio of advanced, integrated solutions for every step of the procedure—from access to closure. Discover the benefit of the full RADIAL 360™ Portfolio.
IFU
Please refer to the Instructions for Use for complete information, including indications, precautions, warnings, and potential adverse events.
Customer Service and Ordering Information
In the United States, email us your question or order, or call us at 800.327.7714.