 SABER™ 0.018" PTA Dilatation Catheter
Designed with excellent crossability, SABER 0.018" PTA Catheter offers more 018" sizes, dual-layer hydrophilic coating, and a molded tip design.*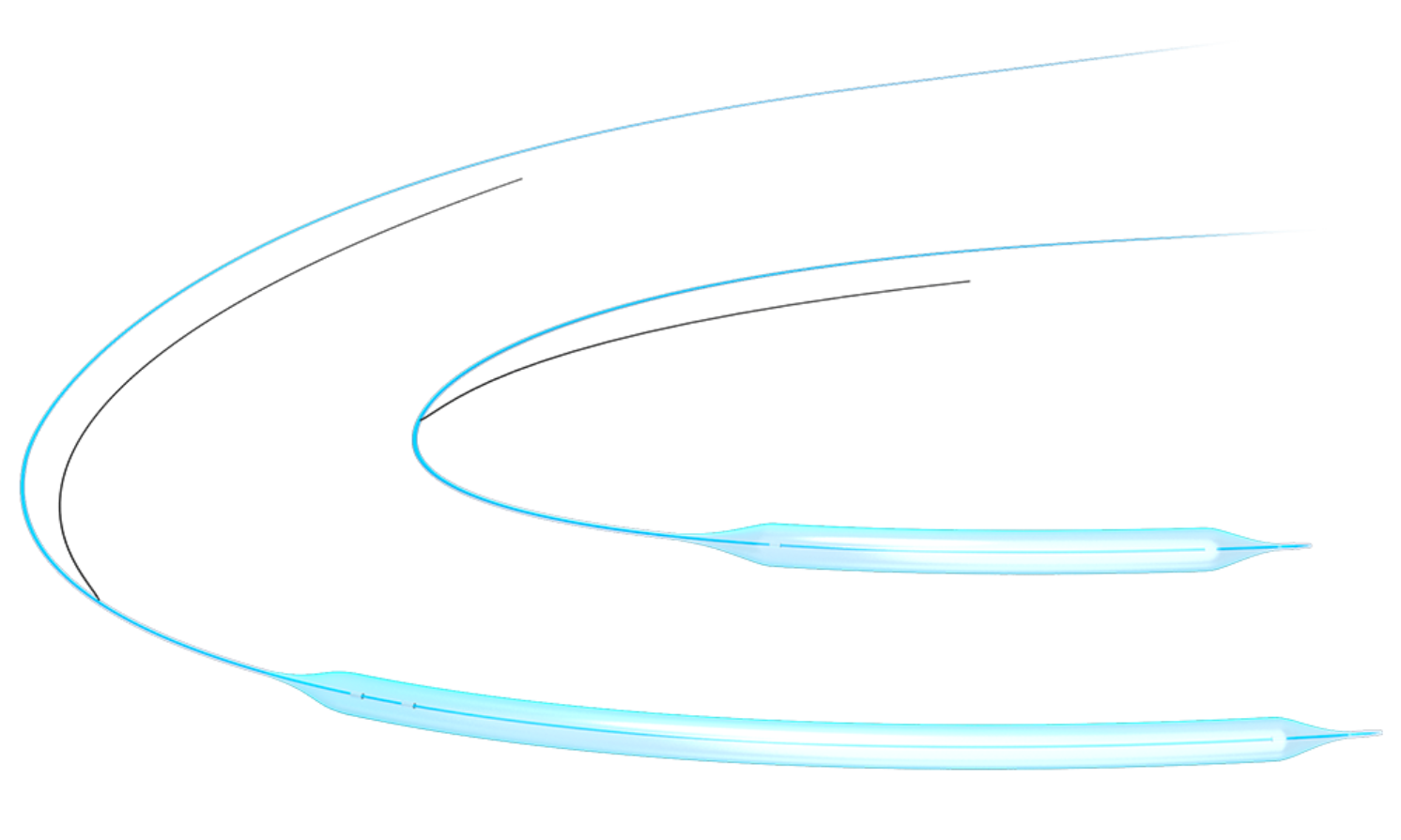 * This website contains information on products for a wide range of countries. As a result, it may contain information about products not available in your country. For more information, please contact your local Cordis representative.
Product Description
SABER .018 PTA Dilatation Catheter:
.018" OTW Sizes Available

Balloon lengths up to 300 mm and diameters up to 10 mm
90 and 150 cm shaft lengths

Crossability

Molded tip design and low profile body
Dual-layer hydrophilic-coated balloon and outer shaft

Power. Control.

RBP up to 18 atm
Controlled compliance with trusted DURALYN™ Material
IFU
Please refer to the Indications for Use for complete information, including indications, precautions, warnings, and potential adverse events.