 Biopsy Forceps
A broad range for facilitating a quality endomyocardial biopsy.*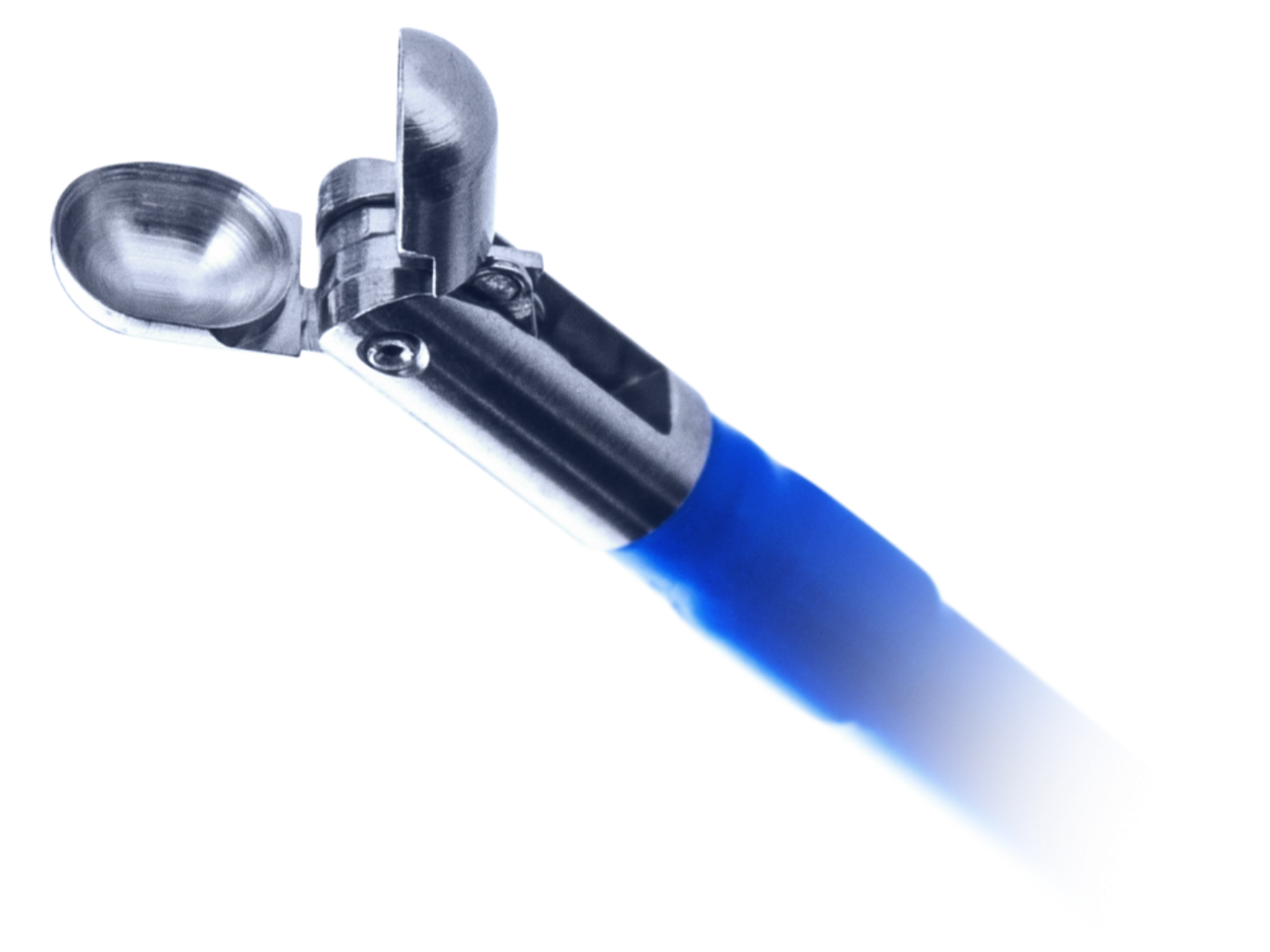 * This website contains information on products for a wide range of countries. As a result, it may contain information about products not available in your country. For more information, please contact your local Cordis representative.
Product Description
A broad range for facilitating a quality endomyocardial biopsy.
Excellent quality samples
Two stainless steel symmetrical hinged cutting jaws.
Myocardial tissues cut cleanly for better histological analysis.
Reduced risk of tissue trauma.
Adaptability to a wide range of clinical situations
Choice of two sizes of forceps diameter for taking samples adapted to a wide range of clinical situations.

2.46 mm3 of tissue sample using the 5.5F forceps.
5.20 mm3 of tissue sample using the 7F forceps.

Jugular or femoral access possible with two lengths of forceps.
Great operational flexibility
3-pull ring handle with spring so that samples can be held easily while being removed.
Central ring of the handle rotates to accommodate any hand position.

Accurate placement with the BIPAL™ Biopsy Forceps
PTFE sheath for curving the distal section of the forceps into the desired shape and to direct it easily towards the ventricular wall.
Rotating jaws to adjust the cutting angle and to obtain a cleaner cut.
Right or angled configurations to suit different practices.
IFU
Please refer to the Indications for Use for complete information, including indications, precautions, warnings, and potential adverse events.