 ANGIOGUARD™ RX Guidewire System
The first embolic protection device shown in clinical testing to achieve a relative stroke reduction of 70% during carotid stenting procedures.*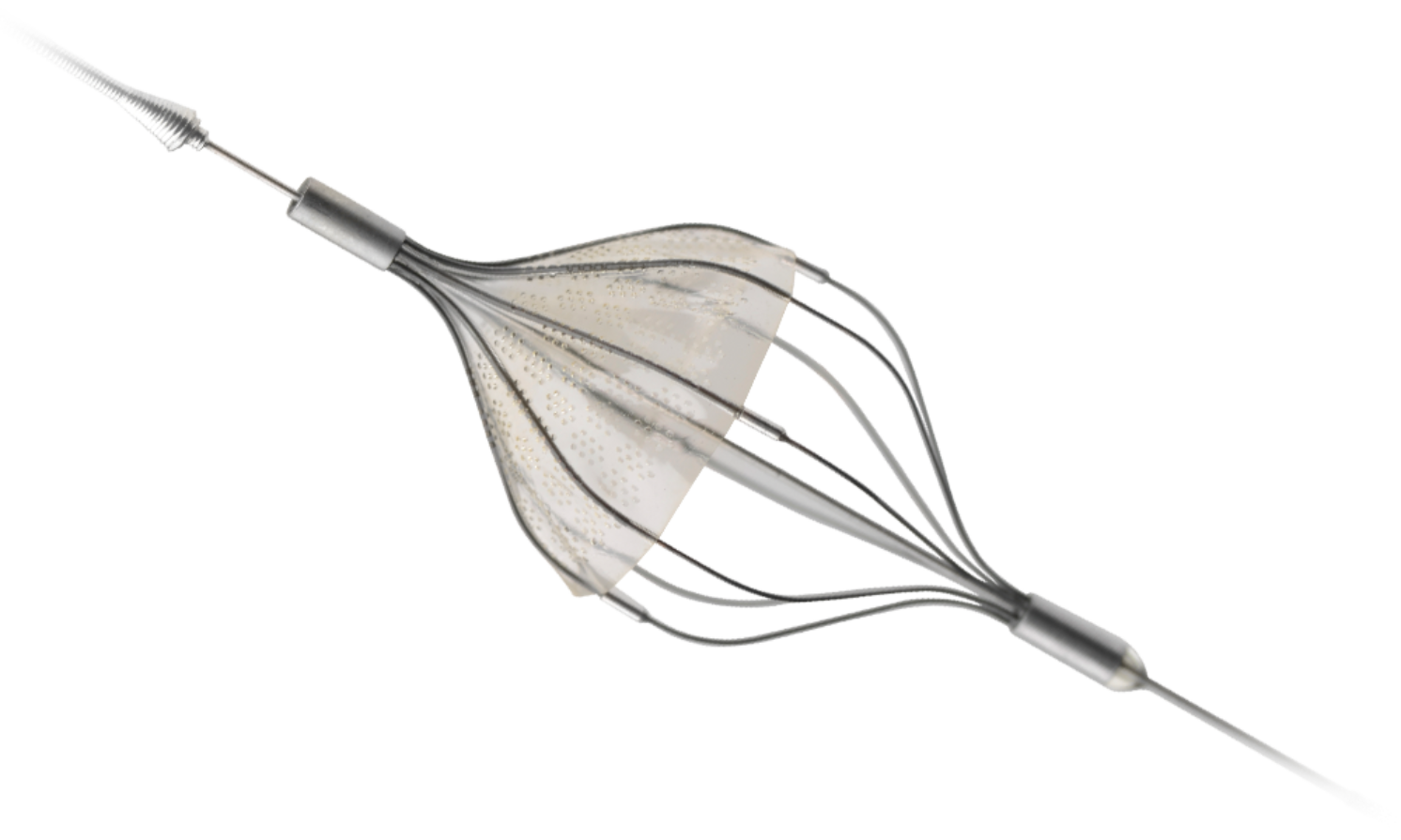 * This website contains information on products for a wide range of countries. As a result, it may contain information about products not available in your country. For more information, please contact your local Cordis representative.
Product Description
The Cordis ANGIOGUARD RX Guidewire System is the first embolic protection device shown in clinical testing to achieve a relative stroke reduction of 70% during carotid stenting procedures1.
ANGIOGUARD RX Guidewire System offers:
One of the shortest landing zones: Short filter basket enables ability to center in tortuous anatomy.
Stroke Reduction: Polyurethane membrane with 100 pores captures clinically relevant emboli and shown in clinical testing to reduce the rate of stroke1.
Self-Centering: The umbrella design centers in the vessel with high device delivery success and excellent wall apposition.
Visibility: Eight Nitinol struts keep the symmetric basket in contact with the arterial wall, with marker bands on every other strut, in addition to a proximal and distal marker band to ensure high visibility during the procedure.
Excellent Crossability: Profile as low as 3.2F facilitates crossing difficult lesions.
1. 30-day pooled data from U. S. feasibility study and European CASCADE Study. Cordis data on file.
IFU
Please refer to the Indications for Use for complete information, including indications, precautions, warnings, and potential adverse events.