 MYNX CONTROL™ Vascular Closure Device
The outstanding design and predictable deployment of MYNX CONTROL™ Vascular Closure Device delivers outstanding performance and control, for reliable secure arterial closures.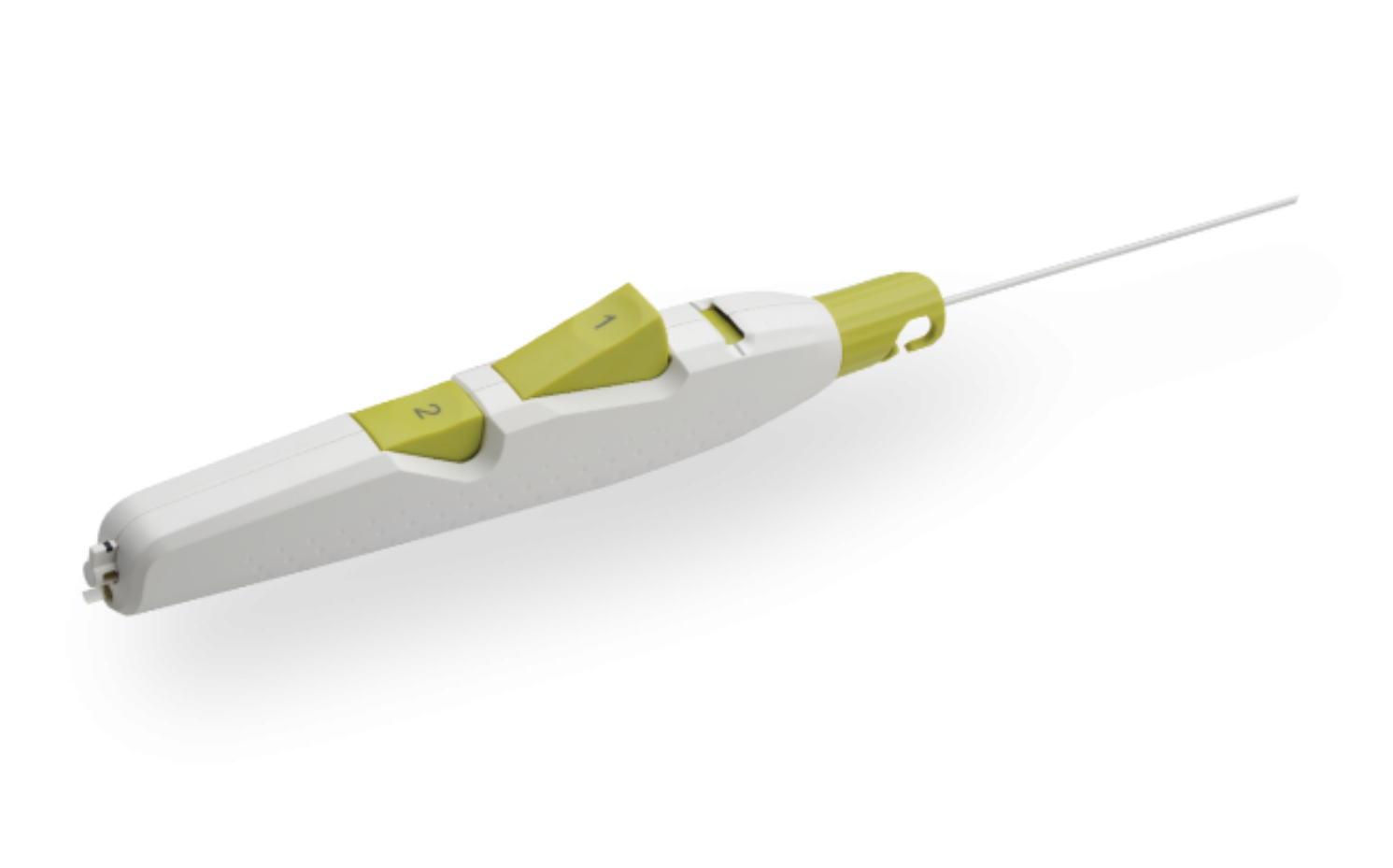 This website contains information on products for a wide range of countries. As a result, it may contain information about products not available in your country. For more information, please contact your local Cordis representative.
Product Description
MYNX CONTROL Vascular Closure Device integrates active extravascular sealing and resorbability properties with a next-generation delivery system to maximize predictability, safety, and ease of use in sealing 5-7F femoral arterial access sites.
Featuring:
A next-generation deployment system designed for predictability and ease of use with a 2-button streamline procedural steps
A sheath catch compatible with the procedural sheath
A tension indicator providing visual confirmation of device position for proper sealant deployment
Available in 5F, 6F, and 7F sizes
MYNX VCD has been clinically proven to reduce surgical complications, expedite recovery, shorten hospital stays, and increase patient comfort (1-5).
1Pruski MJ Jr et al. MynxGrip for closure of antegrade puncture after peripheral interventions with same-day discharge. Vasc Endovasc Surg. 2017 Feb;51(2):67-71.
2Baker NC et al. Active versus passive anchoring vascular closure devices following percutaneous coronary intervention: a safety and efficacy comparative analysis. J Interv Cardiol. 2016 Feb; 29(1): 108-112.
3Hutchings D et al. Success, safety, and efficacy of the Mynx femoral closure device in a real-world cohort: single-center experience. J Invasive Cardiol. 2016 Mar;28(3):104-108.
4 Noor S et al. Successful reduction of surgeries secondary to arterial access site complications: a retrospective review at a single center with an extravascular closure device. Vasc Endovascular Surg. 2010 Jul;44(5):345-349.
5 Fargen KM et al. A prospective randomized single-blind trial of patient comfort following vessel closure: extravascular synthetic sealant closure provides less pain than a self-tightening suture
Ordering Chart

The MYNX CONTROL™ VCD includes:
(1) MYNX CONTROL™ VCD including balloon catheter and integrated polyethylene glycol sealant
(1) 10 ml locking syringe
| | | |
| --- | --- | --- |
| Product | Size | Order Number |
| MYNX CONTROL™ VCD | 5F | MX5060E |
| MYNX CONTROL™ VCD | 6F / 7F | MX6760E |
*Order Numbers are only valid for Europe, Middle East, and Africa.
IFU
Please refer to the Instructions for Use for complete information, including indications, precautions, warnings, and potential adverse events.
Customer Service and Ordering Information
If you are located in Australia, China, India, Japan or Korea, please direct your order or question directly to your country's contact.