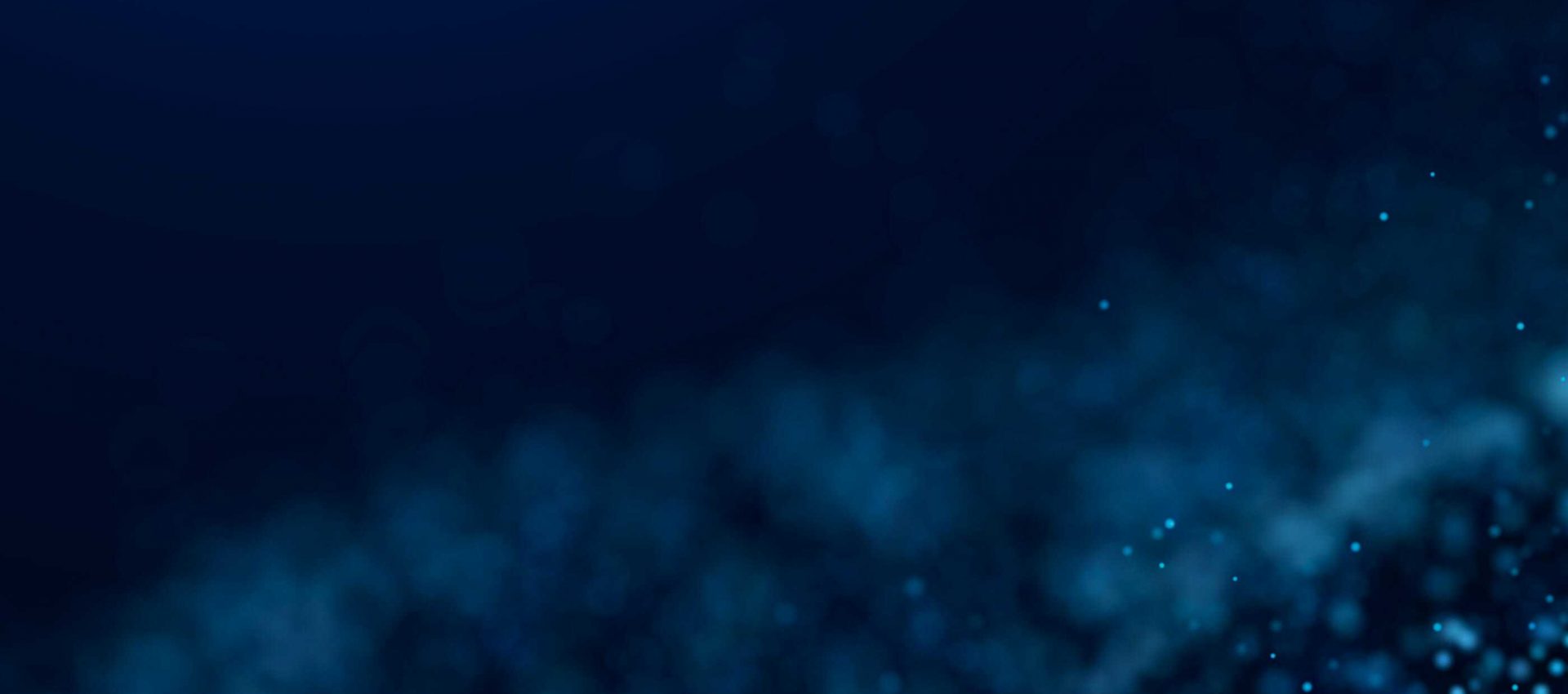 Clinical Education and Training
Together we are advancing interventional procedures and saving lives.
At Cordis, we believe in the power of each individual to improve patient lives. That's why for over 60 years, we've been committed to empowering practitioner development at every stage of their career.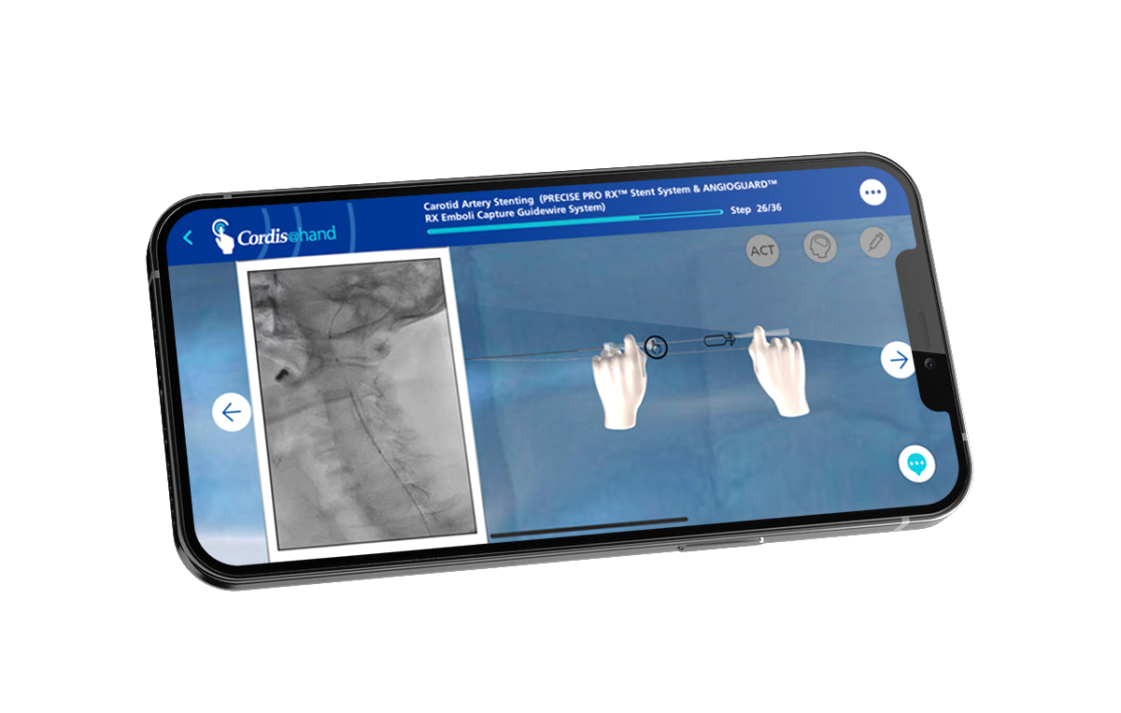 Carotid Artery Stenting
This module reviews the steps of preparation and use of the PRECISE PRO RX Stent System, ANGIOGUARD RX Emboli Capture Guidewire and other accessory devices using actual angiograms synchronized to screen interactions for a more realistic experience. A case planning module allows the user to review the optimal landing zones and sizing of various devices prior to beginning the intervention. A review of normal and anomalous anatomy, clinical considerations, standard angiographic technique, clinical outcomes of the SAPPHIRE studies and advanced interventional techniques are also available.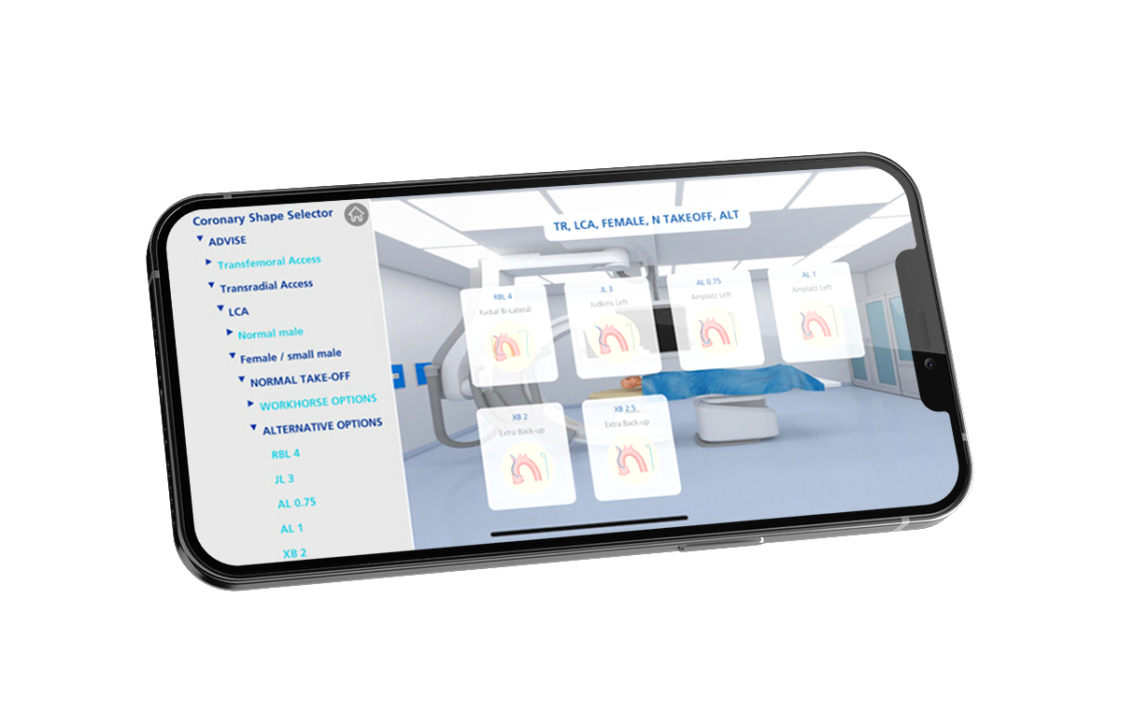 Coronary Shape Selector
The Coronary Shape Selector module employs an algorithmic process based on anatomical variants to suggest guiding catheter shapes appropriate for the case. Use the Coronary Guide Shape Selector to discover what alternative shapes may be suitable for a challenging case when your go-to guide shape just won't work. Select femoral or radial access, aortic root size, destination vessel and vessel take-off to reveal workhorse and alternative shape options of the VISTA BRITE TIP and ADROIT Guiding Catheters.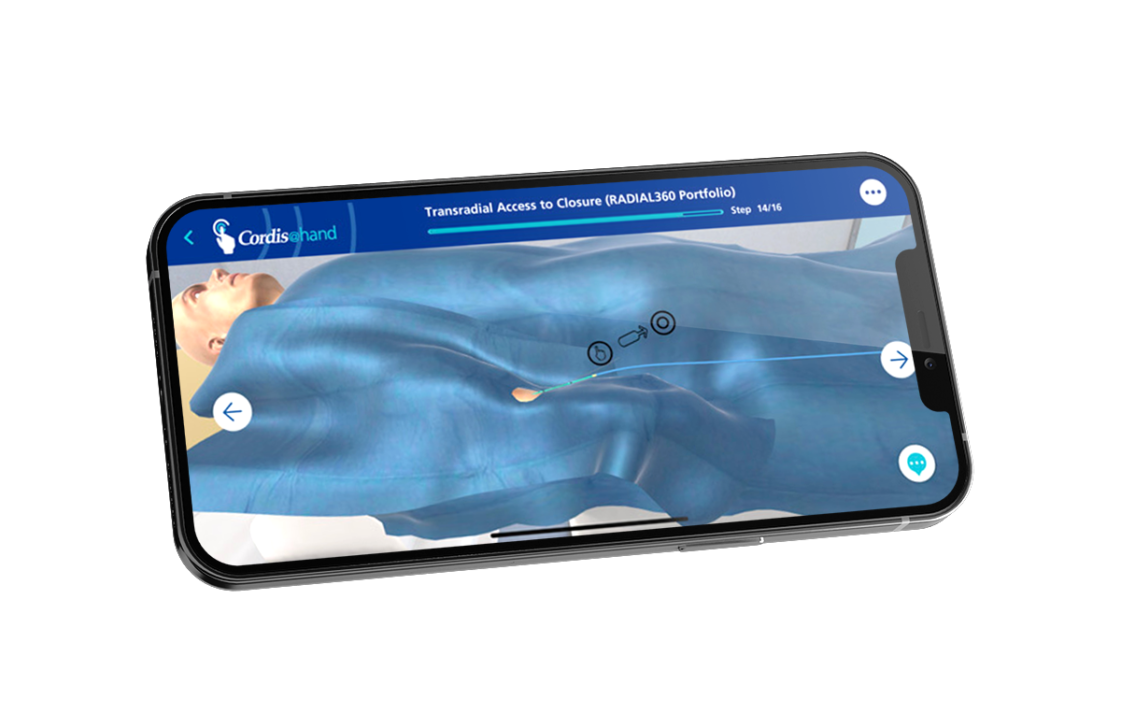 Transradial Access to Closure
This module reviews the steps of preparation and use of the RADIAL360 Portfolio of devices including RAILWAY Sheathless System, RAIN Sheath Introducer, VISTA BRITE TIP and ADROIT Guiding Catheters and the ZEPHYR Vascular Closure Band. Discover the 3 applications of the RAILWAY Sheathless System including pure sheathless access, ad hoc PCI sheathless access and tracking in difficult anatomy.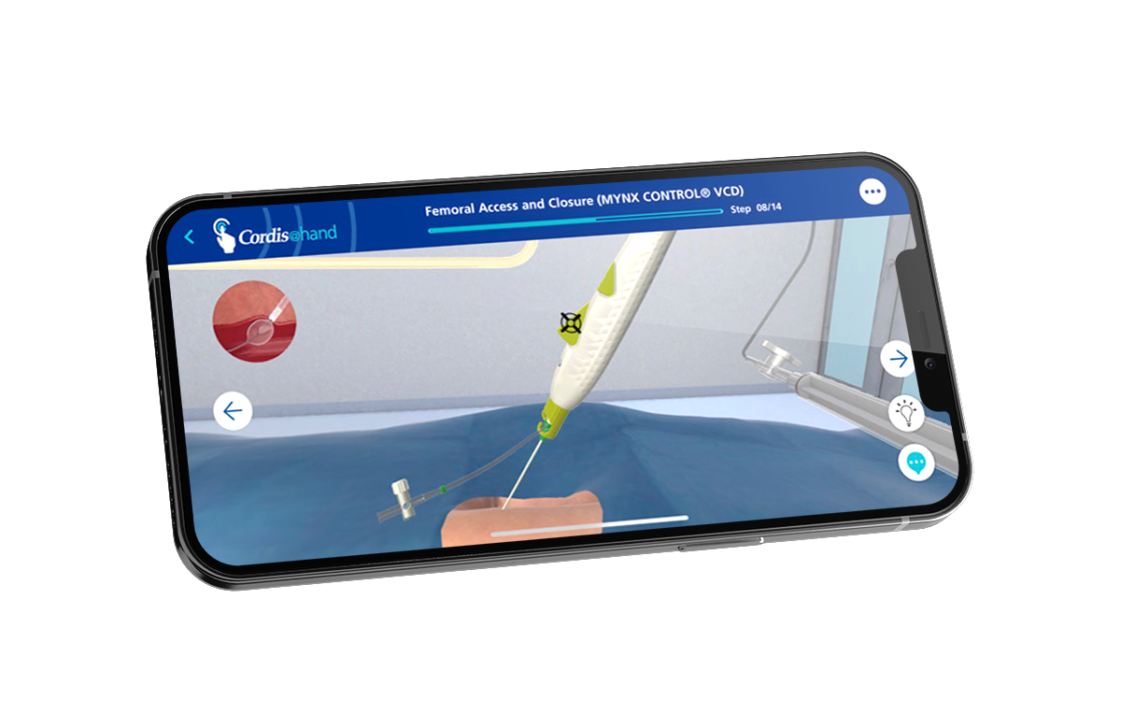 Femoral Access and Closure
These two modules review the steps of preparation and use of the MYNX CONTROL and MYNXGRIP Vascular Closure Devices. Use the test mode prior to using a MYNX VCD in your next case to ensure you've got the steps committed to memory for a safe and smooth close. Review clinical considerations of closure, the variety of clinical and anatomical settings suitable for the use of MYNX VCD, advanced closure techniques and post procedural care to maximize your knowledge of the Cordis closure systems.